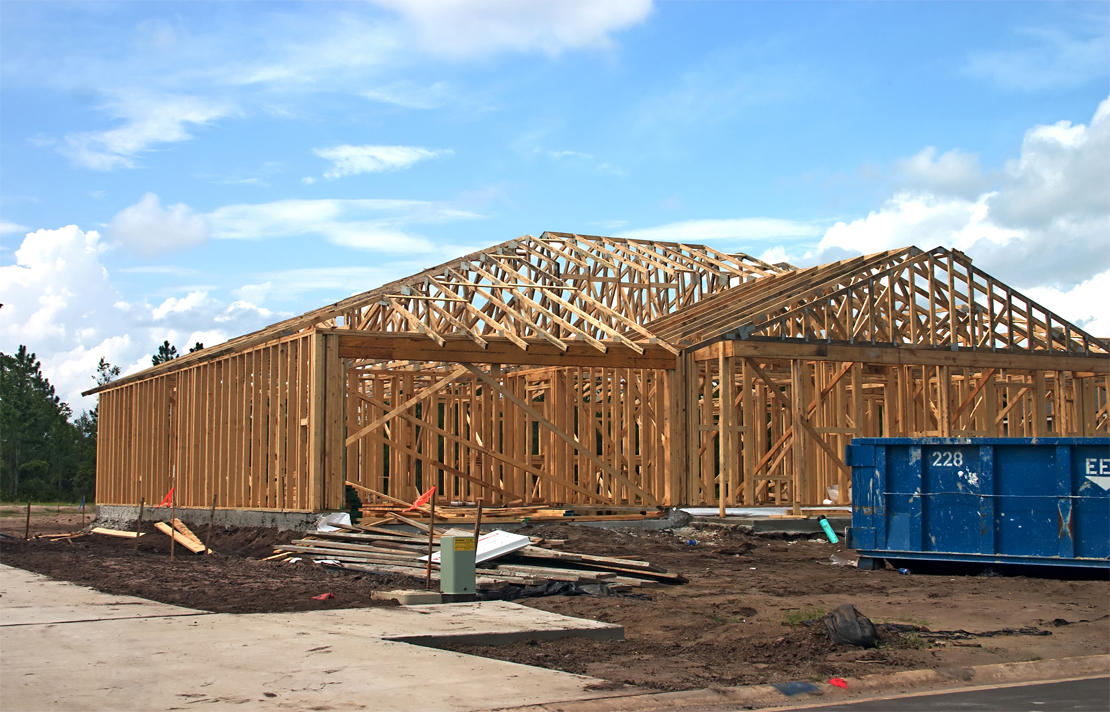 If you've ever cleaned out a business or worked with debris on a construction site, you know that there can be a lot of trash left over at the end of the job. Hauling it all away doesn't have to be a stressful experience, and you don't have to drive back and forth to the dump with your personal vehicle. When you need to rent a dumpster for any commercial project, call Dumpster King in Arcadia!
Perfect for Construction Jobs
There can be a lot of leftover timber, building materials, garbage, and debris at a construction site. Clean it up with the use of one of our large commercial dumpsters! We offer roll-off dumpster rentals up to 45 cubic yards, perfect for even the largest construction job. 
You no longer have to worry about how you're going to move larger pieces to the dump. We can take care of it for you! So when you're finishing up a job and have a ton of leftover building supplies and junk, rent a dumpster from Dumpster King with no hassle. We'll take care of it for you!
Dumpster Rentals for Commercial Junk Removal
Sometimes, businesses close. They often leave behind a ton of stuff that the next owner or the owner of the building has to deal with. Whether you're throwing away large office furniture, shelving, or even old inventory, we've got you covered. Our roll-off dumpsters come in sizes between 10 and 45 cubic yards, so you can efficiently deal with whatever project you've taken on. 
We also do residential dumpster rentals, so make sure that you check us out if you've got home improvement or landscaping projects going on. We'll be happy to help you find a solution for all of your trash and debris removal problems.
We Make Renting Dumpsters Easy!
Renting a dumpster doesn't have to be laden with rigid rules and inflexible sizing options. At Dumpster King, we make the commercial dumpster rental experience as smooth and stress-free as possible. Whether you need a 20-yard dumpster, 30-yard dumpster, or something bigger or smaller, we've got the perfect option for you. And we'll work with you to establish drop-off and pickup times that fit your project's schedule, not the other way around.
So, when you need to rent a dumpster in the Arcadia area, go with the Dumpster King team. We have over 30 years of experience in the area, and we want to make your dumpster rentals easy. Call today!