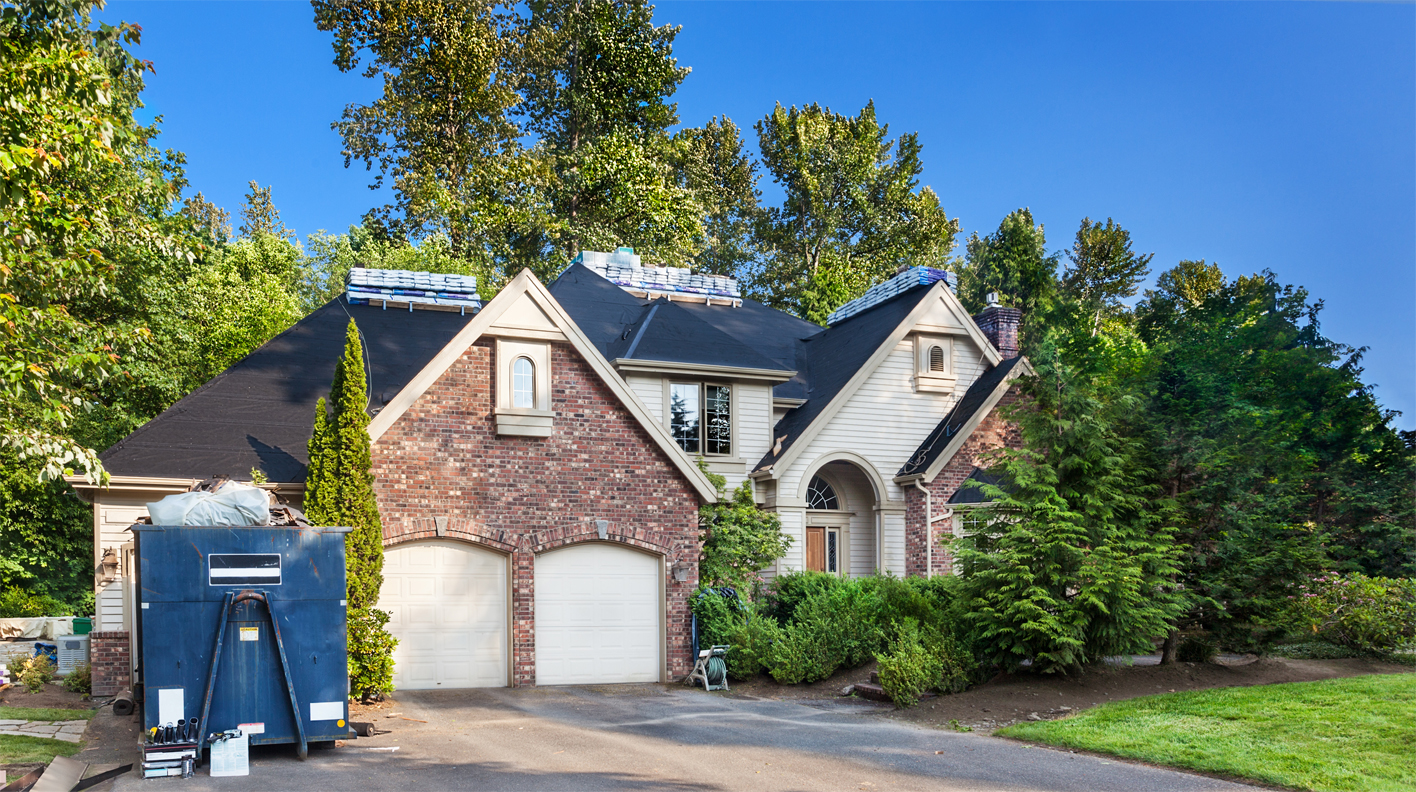 Sometimes, a conventional dumpster rental just isn't going to get the job done. That's why you should call Dumpster King in Arcadia for a roll-off dumpster when you need a safe, convenient solution for disposing of a large amount of waste, debris, or junk.
Why Choose a Roll-Off Dumpster Rental?
Roll-off dumpsters are completely different from normal, municipal garbage bins. These open-top, rectangular dumpsters are meant for the largest and messiest of jobs. When you're taking on a huge renovation project, cleaning out a hoarder house, or dealing with stuff a tenant or business has left behind, a roll-off dumpster will be the right choice for you. 
These dumpsters for rent are usually a lot larger and have a much greater capacity. We can leave them on your property for as long as you need and claim them with a scheduled pickup at a later date. When you're finished with your project, let us know and we'll be by to pick it up as soon as we can.
We Have the Right Equipment for the Job
Roll-off dumpsters have wheels, but that doesn't mean they are necessarily the easiest to move, especially when loaded down with the debris from your latest construction or demolition project. This is why a roll-off dumpster rental service requires special equipment.
Roll-off dumpsters aren't moved in the same way that municipal and city dumpsters are moved. Instead, pickup and delivery for a roll-off dumpster rental require a special kind of truck. These trucks are made to haul dumpsters around. 
But never fear! At Dumpster King, we have all of the powerful equipment needed to get the job done right. We have enough experience with these types of dumpsters that we can perform a roll-off delivery or pickup quickly and efficiently. We won't get in your way while you're working on your project. And most importantly, we won't damage your pavement or surrounding property during the delivery or pickup process!
Reserve Your Roll-Off Container Today!
So, if you have a larger-than-average project going on and need a larger garbage bin solution, call Dumpster King in Arcadia. With an arsenal of more than 20 roll-off containers of all different sizes, we'll help you find a solution for whatever roll-off dumpster rental you need. Call today!